What happens, when you are a total catastrophe in life's every way… then you eat accidentally a(n) – apparently – very important banana and land your dream job? Yeah…
Author: Penelope Bloom Website – Facebook
Book: His Banana on Amazon
Goodreads: His Banana
Blurb:
My new boss likes rules, but there's one nobody dares to break…
No touching his banana.
Seriously. The guy is like a potassium addict.
Of course, I touched it.
If you want to get technical, I actually put it in my mouth.
I chewed it up, too… I even swallowed.
I know. Bad, bad, girl.
Then I saw him, and believe it or not, choking on a guy's banana does not make the best first impression.
I should backtrack a little here. Before I ever touched a billionaire's banana, I got my first real assignment as a business reporter. This wasn't the same old bottom-of-the-barrel assignment I always got. I wasn't going to interview a garbage man about his favorite routes or write a piece on how picking up dog poop from people's yards is the next big thing.
Nope. None of the above, thank you very much.
This was my big break. My chance to prove I wasn't a bumbling, clumsy, accident-prone walking disaster. I was infiltrating Galleon Enterprises to follow up on suspicions of corruption.
Cue the James Bond music.
I could do this. All I had to do was land the position as an intern and nail my interview with Bruce Chamberson.
Forget the fact that he looked like somebody carved him out of liquid female desire, then sprinkled on some "makes men question their sexuality" for good measure. I needed to make this work. No accidents. No disasters. No clumsiness. All I needed to do was hold it together for less than an hour.
Fast forward to the conference room before the interview, and that's where you would find me with a banana in my hand. A banana that literally had his name on it in big, black sharpie. It was a few seconds later when he walked in and caught me yellow-handed. A few seconds after that was when he hired me.
Yeah. I know. It didn't seem like a good sign to me, either.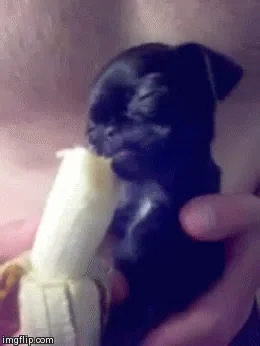 So, apparently, if you eat the good kind of banana accidentally you can land your dream job with the gorgeous, billionaire, swoon-worthy dream boss. Yeah, who would have guessed?
Honestly, this book was my first introduction to Kindle Unlimited. I have to say, I got what I expected: an easy, short – therefore fast – and funny story. Lacking over-dragging and most of the times totally unnecessary complications, just pure enjoyment. Part of a series – duet, at the moment (?) -, but perfectly good as a standalone.
Our heroine is a total failure in life, chaos came to life. On the other hand, our hero is a well-organized guy with juuuust a little bit of OCD problems. He was hurt in a previous relationship, so he totally shut himself off of people. Oh, and did I mention he has a perfect twin brother? Yep.
Perfect.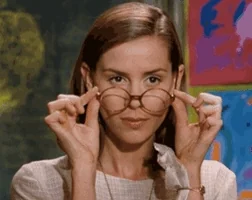 I do not really want to say anything further about the main story, the blurb can give you a pretty good picture. The rest you have to discover for yourself. The characters were nice, neatly written, they were just flowing with the actions. I loved them, they were somehow the most imperfectly perfect couple.
A totally cute book, worthy of reading and buying.
---
I'm a USA Today Bestselling Author and have written nearly a dozen top 50 amazon bestsellers, including four books that have hit the top 10! Despite all that, I'm still a nervous wreck before I release every new book and I still feel like I have so much more to learn about writing and publishing than I can even wrap my head around.
I'm just beyond honored and humbled that so many readers have embraced me and found enjoyment in my words, because I can't think of any better opportunity than this.
When I'm not writing and stressing about what I'm going to write, I'm trying to wrangle my two little girls who are 2 and a half and 1 and a half. When I'm not wrangling them, I'm trying to keep my husband in line.
Writing and helping run the family aren't easy, but I'd never trade it for anything!