The mask is in place, the play is on. But who will be played and who will be the player? The prize is great…
Author: Alice Ward
Website: The Mask
Goodreads: The Mask
A secret club. A mystery woman. A craving I can't restrain.
As a billionaire e-commerce entrepreneur, I'm expected to take my clients to Jewel, an elite men's club offering female gems of salacious delight. A place where any fantasy is fulfilled… for a price.
I never allow myself fantasies, so the last thing I expect to find inside Jewel is a woman I immediately crave. The Butterfly. A woman I want desperately. A woman I can't stop thinking about.
But there's a problem… the beauty who hides behind a mask and sings like a celestial being isn't for sale.
Not to be thwarted, I pay her for something else instead — to answer five of my questions. She's intriguing. A mystery. And her answers compel me to know more.
But I'm not the only one interested. Not the only one who wants to know her… the real her. The woman behind the mask. The one the whole world knows. Below the sensual surface of Jewel, lurks a dark and dangerous predator. A man I must save her from.
As it turns out, the Butterfly isn't the only one who wears a mask. I do too. Who will save her from me?
So, the blurb already gives you a good idea of what this book will be about. I have to say, I had my guesses but this book was better than my expectations. It was interesting, got my attention from the very first moment. A very delicious deal, if you ask me.
Our heroine is the Butterfly, who has a complicated past. She was forced into a gilded cage that she hates but cannot leave behind. The only thing she still has the remnants of her shattered dignity. Thus, she refuses to become of the Jewels. Roman, although, not a man who accepts no as an answer. They make a deal: he can get close to her, but no touching, only talking. Both of them have 5 questions and an hour to get to know the other. Tell me about an extended rapid-date.
After the night, however, none of them leaves as the same person. Roman can only think about another opportunity and the Butterfly about leaving this place behind forever for good this time. The exciting night turns into a nightmare fast, forcing them to face choices neither of them ready to make.
Will they be able to love each other amongst so much scandal, with outside forces hell-bent on keeping them apart?
I have to say, the characters were very intriguing and loveable. This was the kind-of-an insta-love situation. The story develops under two days – yeah, folks, two whole days – then has huge leaps forward in time in the last 3 or 4 chapters. I kind of felt strange, because the complication was solved outside the lines, we kinda read about it happening, but also not getting too much information. We just… know that it is still present, still bugging our characters but nobody speaks of it or the solution. I kinda did not like the ending, because it felt a little bit too rushed for me. The whole book takes up two days, literally, then we just jump through other stuff that is not directly related to the love between our main characters. Maybe it is just me, but I could not really enjoy the last part of the book. It was starting slow then rushed forward to the happy ending without real thought. Nothing really happened.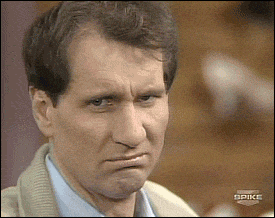 But aside from all this, I liked this book, it was hot, steamy and delicious so if you are craving something simple and sweet than this is the book for you.
---
Alice Ward is a USA Today bestselling author whose books consistently break into the top 100 on Amazon. Two of her books were top 10 Amazon bestsellers, one of which reached an all-time high of #4. She's an amazingly prolific writer, releasing a new book almost every single month. Her books are widely read, especially by women and any other lovers of the romance genre. My Stepbrother, My Lover, was her first smash hit.
Alice has been in love with love since she was a little girl. She had quite the collection of Barbie dolls growing up and spent much of her playtime crafting the perfect Barbie wedding day (and when she wasn't doing that, she was working on attempting the perfect cartwheel).
When Alice outgrew Barbie dolls, she began to write her thoughts down in her diary. This was how she discovered that she had a knack for telling romantic stories. Her first fans were her close girlfriends, and her stories were a hit among them. They, along with her family, enthusiastically encouraged her love for writing.
Alice now lives in Miami with her wonderful, hunky husband. The beach is her all-time favorite place to relax with her laptop and write. When she needs a break from writing (and when no one's looking) she loves thumbing through celebrity gossip magazines. It's her guilty pleasure. She also might or might not have a thing for Gerard Butler (it's the accent).